Ryan Leech is Just Riding
Ryan Leech est l'un des meilleurs spécialistes du trial nord américain et surtout un mec au style vraiment atypique mêlant la technique du trial avec l'approche du bmx de rue.
Très respecté dans l'univers trial grâce à ses qualités hors du commun, le canadien a enchainé un bon paquet de vidéo fin 90 et début 2000 avec notamment ses propres productions dont le fameux Mastering the Art of Trials qui a bien cartonné !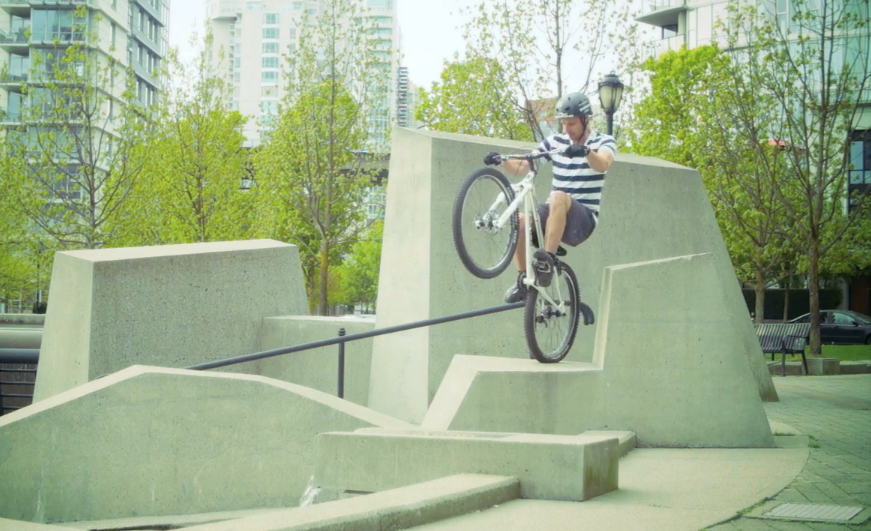 Ryan avait un peu disparu de la circulation depuis puisqu'il s'était consacré à la mise en place de son programme de formation Trials of Life autour du trial et de l'accompagnement des jeunes. Et il est enfin revenu il y a quelques mois avec son édit Just Riding dans lequel il ne fait « que » se balader avec son vtt old school dans les rues de Vancouver entre spot urbain et spot naturel.
Ryan Leech – « Just Riding » – NSMB.com from nsmb.com on Vimeo.